As we round the corner to Felix's first year around the sun, it was bound to happen that our little dude would catch a cold. At first we weren't too concerned as he has been teething like crazy for the past two weeks. The duderino has zero pearlies popping in his mouth, but they are on their way. His gums are swollen, he's been drooling like crazy and then all of a sudden we saw that his nose was runny. Again not a huge concern because those bad boys were so close to making their debut in Felix's mouth.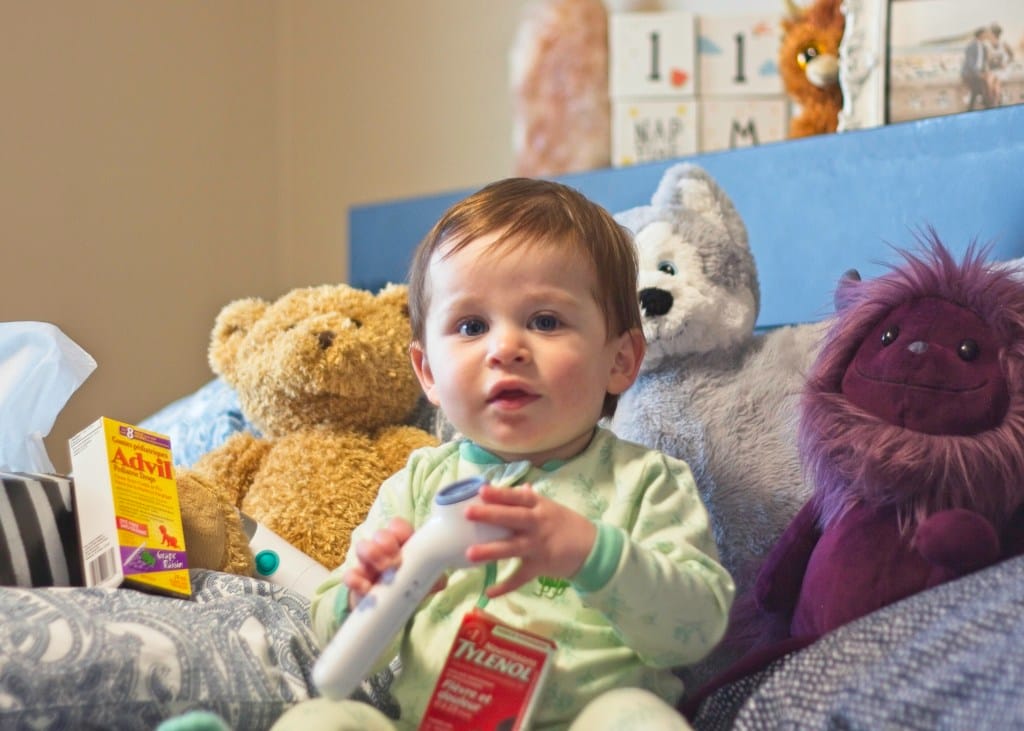 We hadn't experienced a runny nose before, he had been teething for quite sometime so we looked it up on the interwebs and lo and behold, it was a symptom. What got our new parent spidey senses tingling you ask? Well I wish I could tell you it was intuition, however it was a message from our day home that some other kids had runny noses and sneezing. They were also going to get tested for COVID-19.
We kept Felix home as well because overnight it was like a MAC truck hit our little man with a whole bunch of symptoms. Low grade fever, a little bit of a cough and the super wet and snotty sneezes. He took a turn for the worse and worried parent mode had kicked into overdrive.
We live in Alberta, Canada, and we have a great healthcare perk of having on call nurses answer phone calls at the most ungodly hours of the night and early morning, like 2:30 AM. They will do an assessment over the phone of your health queries and provide you with their medical recommendations. So far our government has not decided to cut this amazing healthcare service, unlike the many other cuts they have made since their craptacular tenure. Let me just say one last thing about our provincial government. Leave our healthcare workers alone (you really should be hiring more and paying them your 'war room' funds. FFS leave the movie Big Foot Family alone), stop messing with the curriculum, and for the love of all that is right, we need another shutdown before we lose any more lives!
But I digress, 811 gave us great tips on how to manage his illness and recommended we get Felix tested. We grabbed the earliest appointment and got our results back the next day with a NEGATIVE result. YEAH! Our little dude has made a full recovery from his little bug, he's happy as ever and we do not have to quarantine!
Has your little one had their first cold? If so how did you handle it?
Anyone's little get a COVID-19 test? How did they do?
How are we all doing a year in to this sh*it show?